MYTILUS Biotrickling Filters
How Biotrickling Filters Work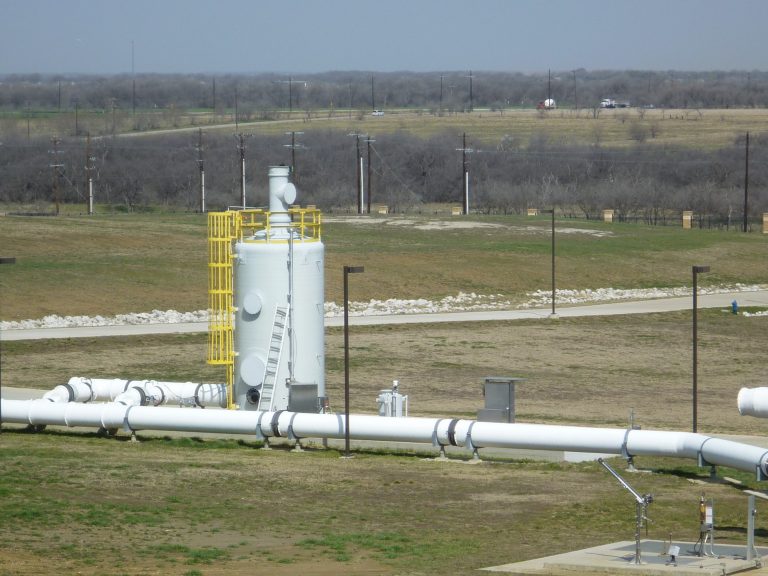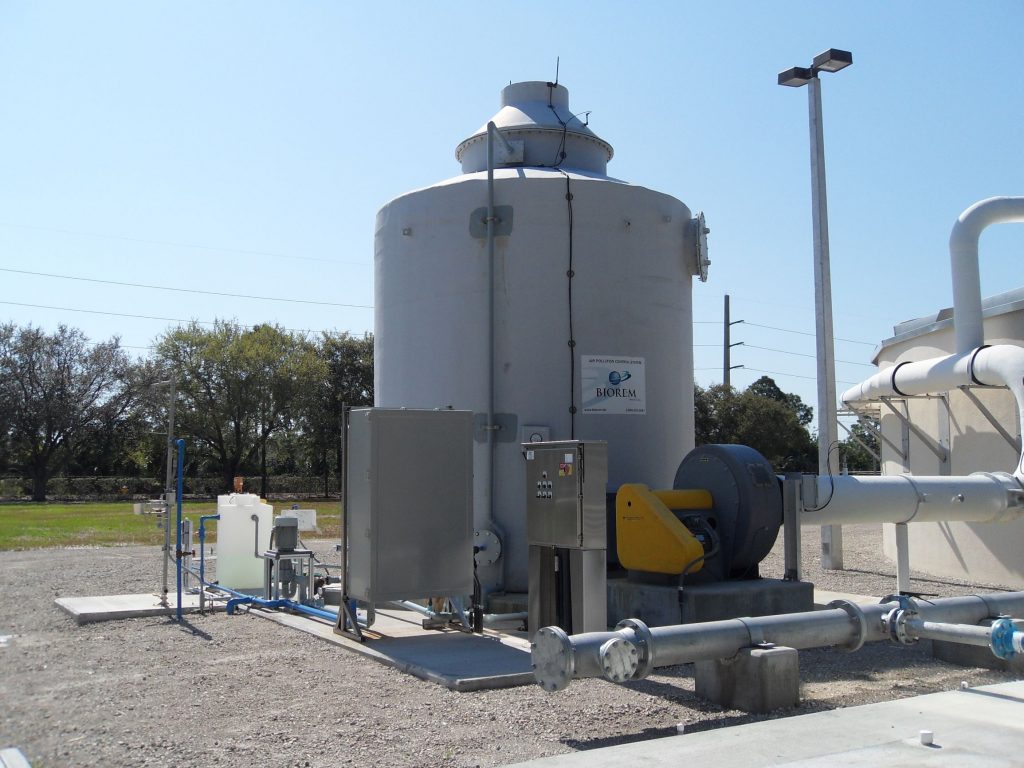 Mytilus biotrickling filters are fixed film biological reactors. A variety of microbial species are immobilized on the surface of various packings and encouraged to grow using specific air borne contaminants as their primary food source.
The Mytilus biotrickling filter system works by conveying foul air into the biological reactor and forcing intimate contact with specially selected media holding the cultivated microbial colonies. Phase transfer of the gaseous contaminants occurs at the biofilm and is aided with either continuous recirculation fluid or intermittent water addition. Once the contaminant has transferred into the moisture layer, bacteria are able to oxidize the compounds into harmless byproducts.
BIOREM's engineered biotrickling filters are the perfect combination of low life-cycle cost, environmental sustainability and high efficiency in a small footprint. They are designed for a variety of applications where the air borne contaminants are water soluble. Examples of this are for the removal of hydrogen sulfide at waste water treatment facilities or ethanol from industrial processes.
With a countless range of structured and random packed medias to suit the specifics of even the most challenging of municipal or industrial problems, Mytilus biotrickling filters are used around the world. BIOREM offers state-of-the-art modular standard systems as well as fully customized rectangular, cylindrical or field-erected systems.
Small Footprint: Biotrickling filters are vertical structures, which means they are ideal when space is at a premium. Mytilus biotrickling filters can be constructed in a number of custom configurations for tight space constraints due to the variety of high efficiency packing media at BIOREM's disposal.
Low Life Cycle Cost: BIOREM Mytilus biotrickling filters have the lowest life cycle cost of any H2S removal technologies available on the market today. Nature's processes have been harnessed to do the destructive work, eliminating the need for any costly on-gong consumables.
Energy Savings: Ingenious reactor configurations combined with meticulously engineered media types ensure the bare minimum of energy consumption during operation- greatly reducing operational costs.
Environmentally Sustainable: With no harmful chemicals used, the Mytilus biotrickling filter process truly is a remarkably sustainable environmental solution.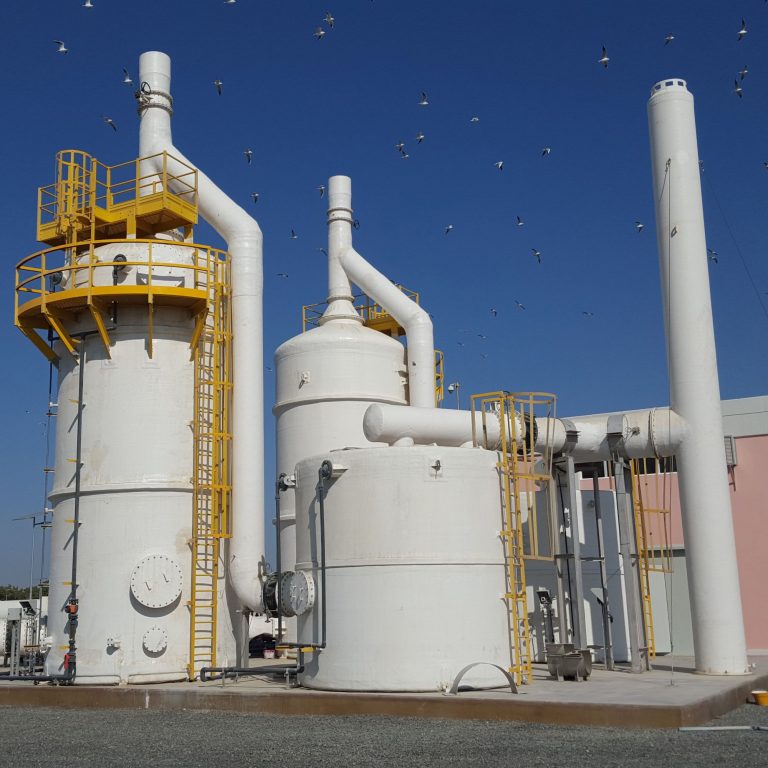 Engineering Innovation in Air Emission Abatement
BIOREM Mytilus Biotrickling filter systems are designed for common municipal wastewater applications where H2S is the dominant contributor to odor. This is most often associated with collection systems or headworks at a treatment plant. Mytilus biotrickling filters are also often used as a pretreatment stage in industrial applications where a portion of the contaminant stream is highly water soluble.
Highly versatile, the Mytilus biotrickling filters can be designed for any seismic or wind load and can be operated in extreme weather conditions ranging from -40°C to 55°C
Simple to operate, these systems are robust and effective for a variety of applications:
Collection systems
Pumping stations
Equalization basins
Influent channels
Coarse and Fine screens
Aerated grit removal
Landfill gas collection systems
Biogas desulfurization
Ethanol plants
Bakeries
Chemical production
Surface coatings
Semiconductor Industry